Our Machining Capabilities
Astro Machine Works is a 100% Employee Owned ISO 9001 and AS9100 quality management system certified small business. We are a full-service products and solutions provider of custom automation machinery, components and fabrications to a variety of industries including pharmaceutical, medical, energy production, food processing, defense and government projects. Our company possesses over 35 years of experience in the custom machine building, fabricating, and machining business.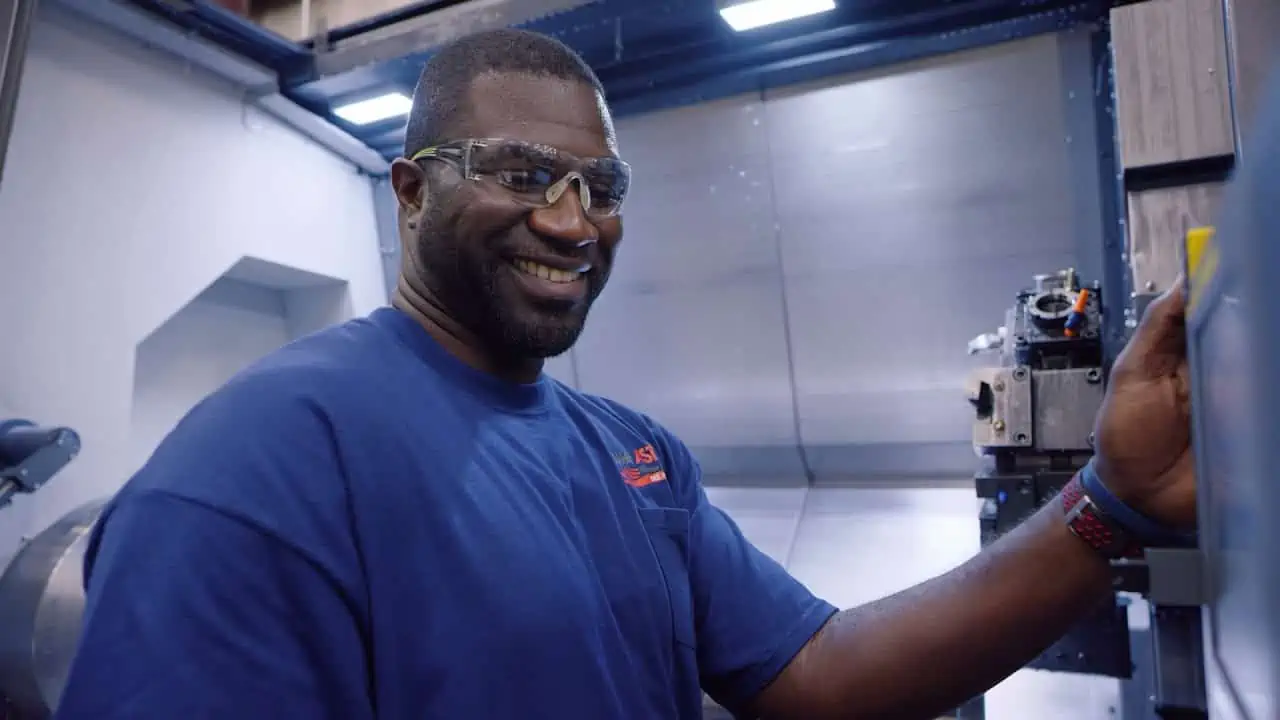 With our reverse engineering and prototype machining services, we are capable of providing our customers with custom machine parts for a consistent cost based on a prototype of an existing rare or outdated part. All of these services, and more, are located at our facilities in Ephrata, Pennsylvania.
Custom automation machinery up to 50' length and 75,000 lbs.
Comprehensive machine repair, rebuilds, including teardowns, technology upgrades and testing.
Procurement of raw materials and commercially available components
Secondary processes such as plating and anodizing
All metals and alloys, and select nonmetallic materials, structural shapes including channel, angle, beam, tubes and plate.
Certified Non-Destructive Testing (ASNT-TC- 1A): Certified Non-Destructive Testing: Inhouse – Visual and Liquid Penetrant (Visible Dye and Fluorescent); Subcontract -Ultrasonic, Magnetic Particle, and Radiography
Painting and specialty finishing, including CARC coatings
Complete fabrication, CNC machining, assembly, finishing and testing
Plumbing of any associated pneumatic or hydraulic systems
Wiring of main control cabinets including PLC wiring and operator stations
Debugging, testing, and checkout
Final skidding, crating, and shipping
Precision Machining
CNC and manual lathes turning diameters up to 40″ and lengths to 160″ and including live tooling
Milling capabilities to machine surfaces up to 118" x 236"
Complete CNC turning and milling capabilities consisting of 13 CNC vertical mills and three CNC turning centers.
Raw material sawing to 12″ diameter by 20′ length or flat stock to 18″ wide by 20′ lengths.
Wire-EDM, water jet cutting, and laser cutting capabilities.
In-house panel wiring and electrical capabilities
Surface and cylindrical grinding capabilities.
Complete inspection facilities.
Delivery
All parts, custom-built machinery, etc., leaving Astro's dock are professionally packaged to protect the merchandise from any damage while en route to the customer's facility.
Two drivers making deliveries five days a week to the surrounding area.
A fleet consisting of four (4) delivery vans/pick-up trucks, one (1) 20′ flatbed truck, and one (1) 24′ cargo van truck.
Overhead cranes to 10-ton capacity
Specialty freight haulers that utilize drop-deck, double drop-deck and lowboy trailers are readily available for machinery that is oversize.
Expedited delivery services available for all projects no matter the size.
ERP software for job tracking