CNC Machining Services
Computer numeric control (CNC) machining, also known as CNC milling, is a process that automates the operation of machine tools via precisely programmed computer commands. CNC machining became the industry standard in the late 1960s and has remained a preferred machining method to this day. CNC precision machining can produce numerous types of complex parts and components with a high degree of accuracy. Machines and tools that can be controlled via CNC machining include lathes, grinders, routers, and mills.
Astro Machine Works is a Pennsylvania-based CNC machining services provider with more than 30 years of industry experience. We offer a wide range of custom CNC machining services for small, medium, and large manufacturing operations in industries such as aerospace, government, and medical. Our precision CNC machining services include CNC prototyping, smaller production runs, and special blanket order arrangements with periodic schedule releases to accommodate varied project requirements.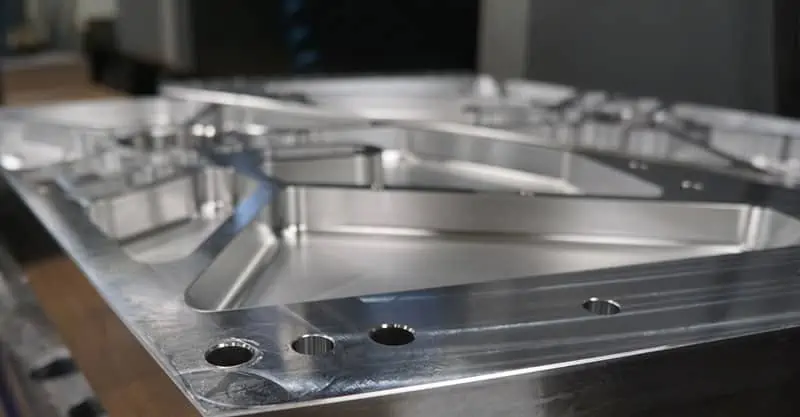 We are a Top CNC Lathe Machining Parts Company
Astro Machine Works has everything needed to produce the best custom-made metal CNC machining parts for our diverse customer base. With a wide variety of milling capabilities, we have the expertise to tackle any project and meet exact specifications. Our CNC machining services include CNC lathe machining that is ideally suited for producing intricate parts where precision and accuracy are of the utmost importance. Our CNC lathe machining parts capabilities range from very small to large capacities. And, when you choose us for your CNC lathe machining needs, you're assured of receiving a finished product that will exceed your high standards in terms of quality, accuracy, and precision.
We Also Offer Expert CNC Milling Service
Utilizing the most up-to-date CNC milling machines our CNC turning and milling service is an excellent solution for creating parts featuring complex shapes and high dimensional tolerances while providing a cost-effective solution for short production runs. CNC precision milling can produce virtually any 2D or 3D shape where the material can easily be reached by the rotating cutting tools.
And if you require a part with a unique or complex shape, you can always count on Astro Machine Works for custom CNC milling that will meet your exact specifications. We can tailor our custom CNC milling services to your unique manufacturing processes or metal fabrication needs and include three-axis and five-axis milling. Whether you require a prototype or a fully functioning product for the end user, we can complete the job quickly to help you keep up with your tight production schedules.
Ask About Our CNC Turning Capabilities
Our precision machining services also include CNC turning, which entails the use of a rotating metal rod and a cutting tool to remove surface materials and create a finished part or component. Depending on your project's requirements, we can produce parts with visible tool marks or implement an additional step, such as abrasive or bead blasting, to improve the finish. We will also perform a final inspection to ensure the part is free of surface imperfections. We can execute CNC turning for a wide variety of materials, such as aluminum, low carbon steel, stainless steel, brass and many others.
Prototyping Services Are Also Available
Creating a prototype is often necessary to achieve the desired result when performing custom CNC work and our machining design experts have the knowledge and tools required to deliver unmatched CNC prototyping services. Our CNC machining services include the designing and engineering of prototypes that give you the confidence of knowing a part will meet your manufacturing requirements — and your quality standards. We'll use your input during every phase of the prototyping process, from conception to production.
Quality Is Always a Top Priority at Astro Machine Works
Whether you choose us for milling services, turning, lathe machining or any other CNC precision machining application, you can always count on Astro Machine Works to perform work that will exceed your quality expectations. As an ISO 9001 and AS9100 certified company, we adhere to the CNC machining industry's highest quality standards. We've implemented the most stringent quality control procedures in every aspect of our operation to ensure the total satisfaction of our customers.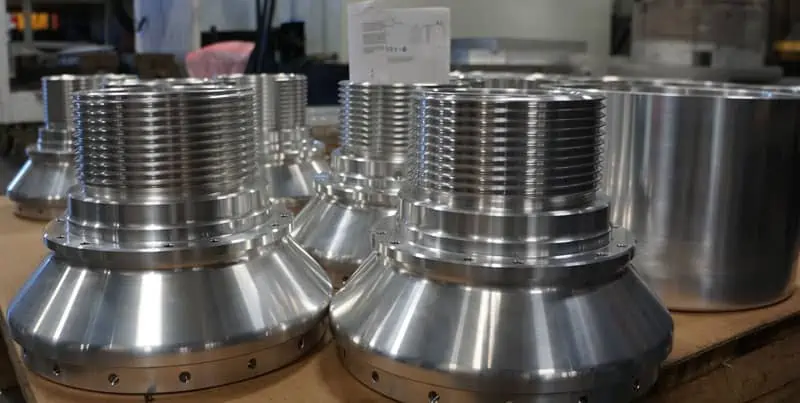 5-Axis CNC Machining Service
5-axis machining entails the use of computer numeric control to move a workpiece along five different axes simultaneously. This allows a level of high-precision machining of very complex parts that is far beyond what other machining techniques can provide.
5-axis CNC machining and five-sided milling also produce the smooth surface finish that is essential for many manufacturing applications. Despite its utilization of advanced technology, 5-axis CNC machining provides superior results at an extremely affordable price point. This machining process is a preferred choice in the aerospace industry, which is renowned for requiring precise and accurate machining of complex parts.
We are Fully Equipped to Take on Any CNC Precision Machining Job
Our modern manufacturing facilities in Ephrata, PA cover approximately 60,000 square feet and include a full complement of advanced computerized milling and turning centers, as well as water jet, laser cutting and wire-EDM machining equipment.
Our CNC machining department also features the latest CAD/CAM software — our custom-configured CNC lathe machines enable complete integration with all of our CAD/CAM software systems, enabling us to download custom drawing files from companies located in the U.S. and around the world. This significantly streamlines and simplifies all of our CNC machining processes.
The combination of superior CNC machining equipment and the unsurpassed knowledge and experience of our team members enables Astro Machine Works to provide the best CNC machining services to our customers. We are known for our lightning-fast turnaround times, regardless of project size or scope. This allows our customers to keep up with their demanding production schedules while still experiencing a low per-piece rate that increases machining project profitability.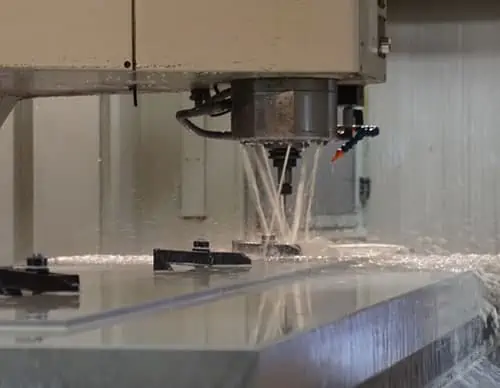 The Astro Machine Works Story
Astro Machine Works has been providing high-quality CNC machining services since 1984. We are passionate about providing the most efficient and consistent CNC machining services for our customers. Our goal is to deliver exceptional value for every project we complete.
We also make continuous investments in machinery and resources to ensure we stay current on the emerging technologies that impact our industry. We are firmly committed to acquiring the latest computerized machine tools and other advanced technologies that will keep us one step ahead of our competitors and allow us to continue to offer the best CNC services to our customers.