Contract manufacturing is a term used to describe a relationship between a company and a third-party manufacturer in which the contracting company outsources a portion of its manufacturing operations to the contracted company. Companies may form a contract manufacturing partnership for a variety of reasons, ranging from increasing production outputs to accommodating specialized manufacturing needs.
The scalability, reliability, and cost-effectiveness of contract manufacturing make it a highly common production solution, especially for companies in the aerospace, electronics, food and beverage, medical and pharmaceutical, and robotics industries.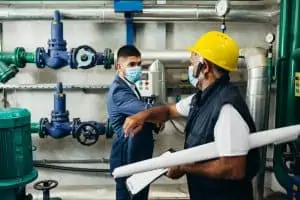 At Astro Machine Works, we've provided contract manufacturing services for over three decades. Throughout our years in business, we've successfully completed over 25,000 projects for customers across the world. This experience, combined with our state-of-the-art manufacturing equipment and highly skilled employees, allows us to deliver contract manufacturing solutions for the simple to complex projects of small to large companies across a wide range of industries.
Benefits of Partnering with a Contract Manufacturer
Contract manufacturing partnerships can offer a number of benefits, such as:
Lower production costs and higher profitability. Contract manufacturers most likely already have the equipment and employees in place to accommodate a contracting company's manufacturing needs. As a result, production operations can proceed quickly and, consequently, cheaply. These savings can then be passed on to the contracting company.
Better scalability. Partnering with a contract manufacturer enables a contracting company to scale production operations to meet the current customer demand.
Greater freedom. By outsourcing production to a contract manufacturer, the contracting company frees up its employees and equipment for other projects. They can focus on expanding product offerings or improving the marketing and distribution of current products.
Contract Manufacturing vs. Private-Label Manufacturing
Both contract manufacturing and private-label manufacturing relationships involve a company outsourcing production to a third-party manufacturer. The difference between the two manufacturing agreement options lies in their contractual terms.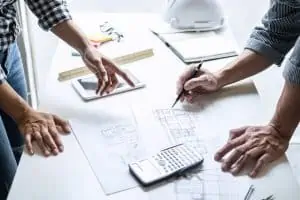 In contract manufacturing relationships, the contracted company makes products based on the specifications outlined by the contracting company. The contracting company maintains final say over the manufacturing, packaging, and labeling of the product.
In private-label manufacturing relationships, the contracted company sells distribution rights for its products to the contracting company. While the contracting company can sell the products under its label, the contracted company maintains control over the product specifications.
Contract manufacturing relationships are better for companies that want or need to maintain control over their products, have specific product requirements and restrictions, and/or have resources to allocate significant focus toward the success of the product.
Common Industries That Utilize Contract Manufacturing
Contract manufacturing serves as a viable production solution for companies across a wide range of industries, including the following:
Automotive and Aerospace. Companies in the automotive and aerospace industries rely on contract manufacturers to produce a variety of parts and products—ranging from structural to electrical components—to tight tolerances and high standards at competitive prices.
Electronics. Contract manufacturing partnerships allow companies in the electronics industry to cut production costs, which enables them to remain viable in an increasingly competitive market.
Food and Beverage. Contract manufacturers are often used to develop food and beverage products and the equipment and systems required to produce them efficiently and safely.
Medical and Pharmaceutical. Companies in the medical and pharmaceutical industries turn to contract manufacturers to produce a variety of products and equipment, ranging from implants and pacemakers to pills and tablets.
Robotics. Contract manufacturers supply robotics companies with the parts and products needed to accommodate the rapidly increasing consumer, commercial, and industrial demand.
Contract Manufacturing With Astro Machine Works
At Astro Machine Works, we've manufactured custom machinery and parts for companies in various industries for over 30 years. We can build machines, CNC machine precision parts, and reverse engineer components to accommodate nearly any customer need. In addition to our contract manufacturing capabilities, we also offer machinery repair, rebuilding, and refurbishment, metal fabrication and welding, and panel wiring and control system services.
Our company is capable of conducting over 20,000 contract manufacturing hours per month. In addition, our unique capabilities include:
Custom Automation Machinery up to 50' in length and 75,000 pounds
All metals and alloys (as well as select non-metallic materials) available
Structural shapes including channel, angle, beam, tubes and plates.
Turning capabilities up to 40" in diameter and lengths of up to 160"
Milling capabilities to machine surfaces up to 118" x 236" x 47"
Surface Grinding up to 16" x 28"
Wire EDM up to 23.62" x 15.75" x 19.69"
Waterjet, laser, plasma, flame and saw cutting options available
Whether you're a small start-up or Fortune 500 company, you can rely on us to meet your contract manufacturing needs. To learn more about our contract manufacturing services or partner with us on your next project, contact us today.